Are you visiting Nairobi for the first time? Do you live in Nairobi? Do you have no idea where to visit? Well, do not worry I have you covered. In this article, I share interesting places to visit in Nairobi and have so much fun as a group or alone. However, I would strongly advise that you tag your friends along it would be so much fun visiting these places in groups. The best part is, the places are very affordable so there is no reason for you not to visit at least one of these places.
 Interesting Places To Visit In Nairobi
Nairobi National Park; I had to start with the national park. Being the only park that is within a city, then you cannot be in Nairobi and not visit the Park. There is an animal orphanage within the park where the kids can have a chance to see some of the animals up close. You can also decide to visit the park early in the morning or late in the evening before the sun sets for a game drive and a chance to see the animals in the wild.
Giraffe Centre; This is one of my favorite places to hang out. Located in the Karen area, the center is managed by the African fund for endangered wildlife. If you have young kids, this is the perfect place to take them on Sunday afternoon. You get the opportunity to feed the giraffes and take lots of pictures doing it. Within the center, there is a beautiful nature trail where you can go relax and just enjoy the afternoon.
David Sheldrick Wildlife Trust; This place makes me so happy. It was founded in 1977 with the aim of rescuing and naturing baby elephants that have been orphaned. The elephants are let back to the wild until they are strong and mature enough. It is located on the Magadi road. And is also open to the public for only one hour a day and that is from 11 am to 12 pm.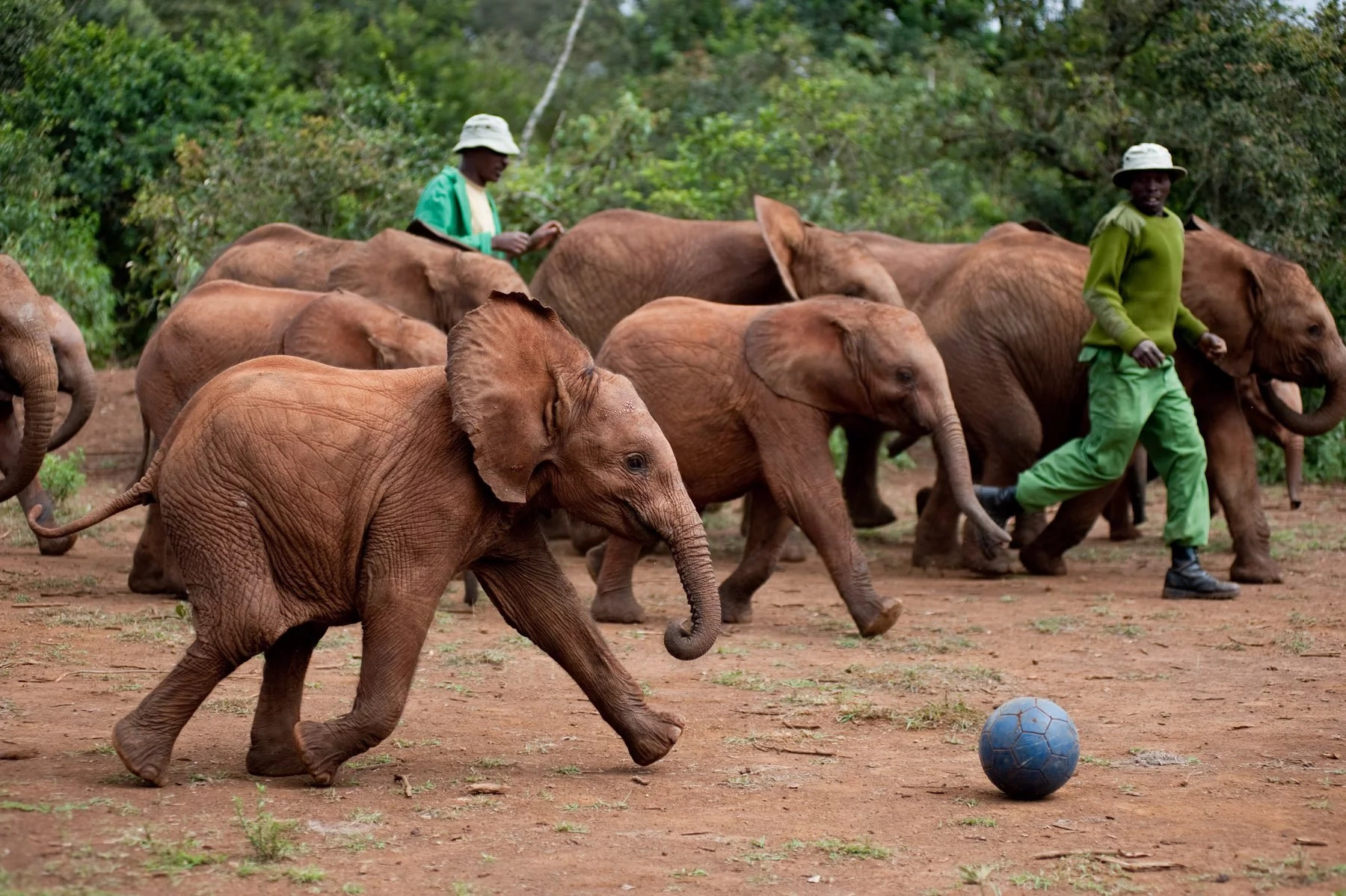 Paintball Fury; For unlimited fun and a bit of competition, the paintball fury is just the thing to engage in for that adrenaline rush. There are various places in Nairobi that offer the sport these include; Rolf place in Rongai, GP Kartin on Langata road, Shooter's haven on Thika road off Garden estate and Purdy arm in Karen.
Zip Lining; Okay this is definitely not for me for sure. I am not that daring but for those that are, then this is one thing you should try. Ziplining basically involves cables and pulleys threaded between two points mainly across a valley or water body. It is at a slight angle then all is left for gravity to provide the momentum to pull the rider from one point to the next. Most of the best areas for this activity are an hours drive away from Nairobi and they include; The Dam Redhill on Limuru road, Kereita forest near Kijabe town and Sagana on your way to Nyeri this one actually involves ziplining across the Tana River OMG!!!!
Gp Karting; How can anyone make a list of fun things to do in Nairobi without including the Gp karting? It is a great place to go with a group of friends, family and even for team building. The races are amazing if you have a great group with you. The races are competitive and you will not be looking forward to ending the races. Gp-karting is located on Langata road near Carnivore restaurant.
In the same vein, are you looking for an event venue in Nairobi for your event? Click here Event Venues In Nairobi